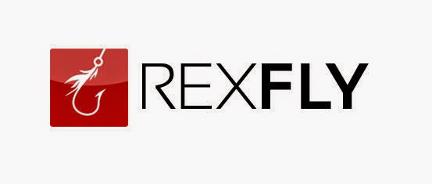 The Durham Fly Fishing Company are delighted to be the UK distributor for the unique Rexfly Casting System and accessories demonstrated above by Rex Huang.
So many uses ...great as a rod & reel rod holder, helps when changing leaders, flies & tippets, fantastic when french/euro nymphing, so handy when kayak or float tube fishing and a brilliant aid for single handed anglers.
Check out the video below featuring Rex Huang (Rexfly inventor and designer) demonstrating the features of the system and take a peek at our UK price list.....Click on PDF link below.
Ordering cannot be easier, just send an enquiry using our contact form and get your Rexfly delivered direct from the UK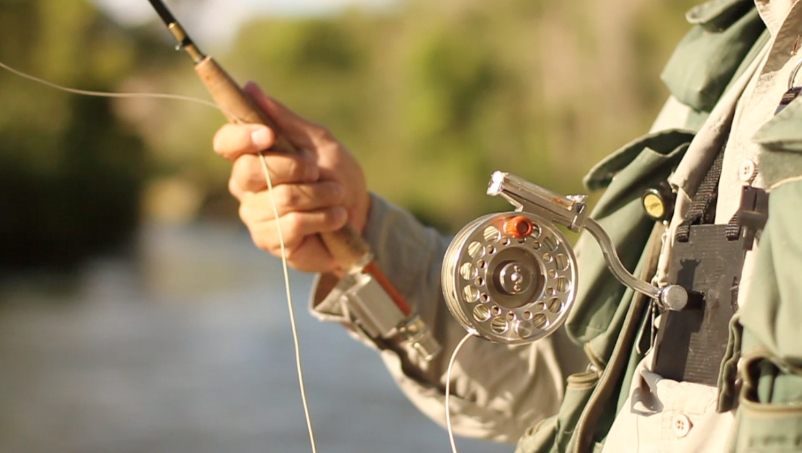 Whether you want to get the most out of a new rod or give a whole new life to your current fly rod, the Rexfly will revolutionise the way you fish.
ONLY 'CAST FARTHER' GUARANTEE IN THE INDUSTRY! IF YOU DON'T CAST FARTHER OR DON'T LIKE IT FOR ANY REASON, RETURN IT WITHIN 90 DAYS OF PURCHASE AND RECEIVE A FULL MONEY BACK REFUND.
Everyone who has tried casting their fly rod without the weight of the fly reel has been amazed at how much lighter and easier it is to cast.
Cast lighter

Cast farther

Cast all day long

Your fly rod feels like an extension of your arm

No longer slowing down your casting stroke and action of the fly rod due to the weight of the reel

Best rod holder on the market, tie on new flies or release fish with both hands completely free
By placing the fly reel on a chest harness, you have all the functionality of the reel without the unnecessary added weight slowing down your rod.
You can reattach your reel at any time by simply sliding it back on the reel which unlocks it from the chest harness.
The chest harness fits under your fly vest and you can strip out line and reel line back in while the fly reel is on your chest just as you would with it mounted on your rod.
Rexfly has been tested in both fresh and saltwater on steelhead, redfish, striped bass, snook, trout, grayling, bass and panfish and it works flawlessly.
Today's fly rods are amazingly light and fast. As a result reel manufacturers are scrambling to make their reels as light as possible so they don't slow down these ultralight fly rods. What you are left with are such delicate reels with so much aluminum carved out that they are expensive and need to be treated with care.
As light as a reel can get, you will always have the weight of the line and backing. A high quality 5 weight reel with fly line and backing weighs 7 ounces when dry, an 8 weight reel, line and backing is 12 ounces. That half pound and more adds up when you cast thousands of times during a day of fishing.
The Rexfly fits any fly reel and any single handed fly rod. It uses quick release adapters made of lightweight, corrosion-proof aluminum.
If you have any doubts about how light and easy it is to cast without the weight of the fly reel slowing down your cast, simply take your reel off the rod and put it in your pocket and in 5 minutes of casting you will realise how amazing it is to cast without the reel. Sidearm casting becomes effortless. Euro/French Nymphing is much less tiring. Double-hauling is a breeze. Casting a 6 weight rod feels more like you're using a 3 weight. Don't take my word for it, try it out for yourself!
10-YEAR MANUFACTURERS LIMITED WARRANTY