Client Reviews & Testimonials
.......STOP PRESS.......
The Durham Fly Fishing Company wins 2018 European Award for Service Excellence two years in a row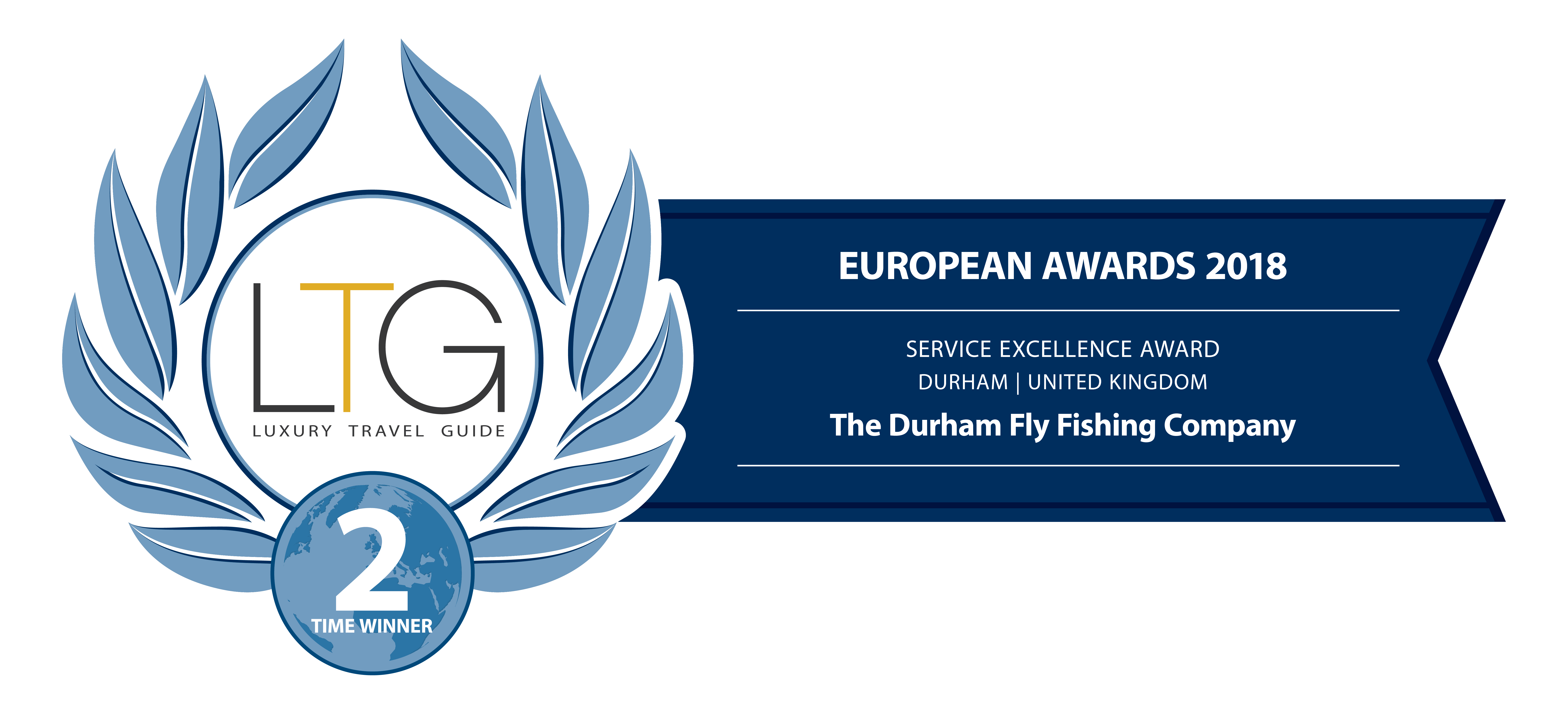 What Clients say on Trip Advisor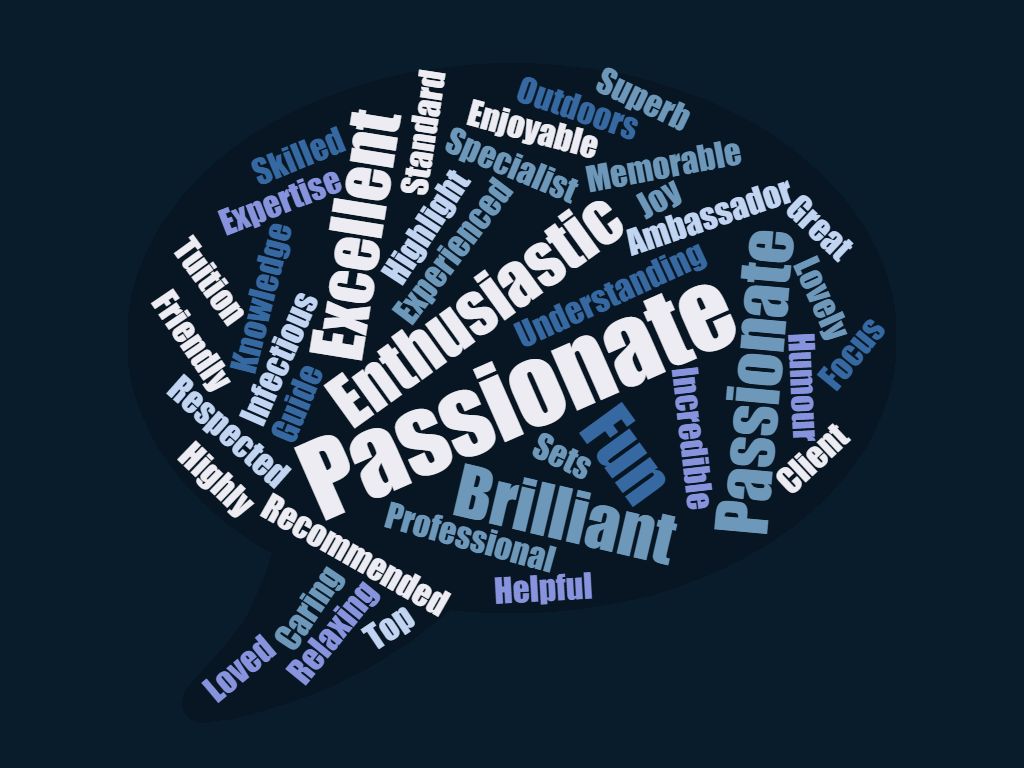 "I have known Stuart for many years, both as an angler and while representing England in various roles. He is a highly skillful fly fisher with a great personality and has that uncanny ability to get the best out of anglers by encouragement and motivation.
Having fished with Stuart in many places around the World, I have no hesitation in recommending him as a fly fishing coach and guide."
John Horsey - Professional Fly Fishing Guide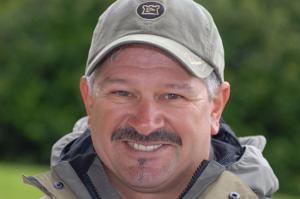 "In my honest and humble opinion Stuart Wardle represents all that is good in fly fishing. Professional, organised wholly versed in a vast array of skills and current techniques; beyond that, he is a damn good fly fisher. I guarantee not only will you learn volumes from being in his company; but have more fun than you could ever imagine by a river or lake side.I just wish he lived closer to me so that we could fish more often."
Charles Jardine - Internationally Renowned Fly Fishing Guru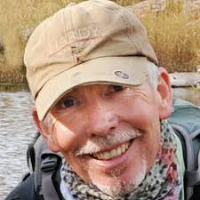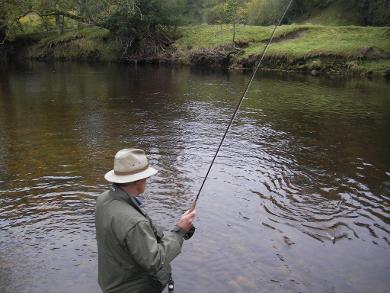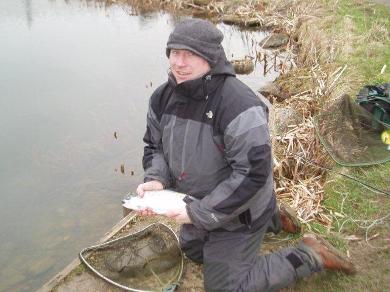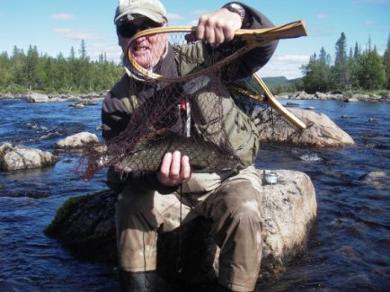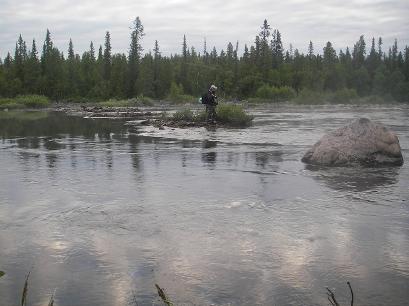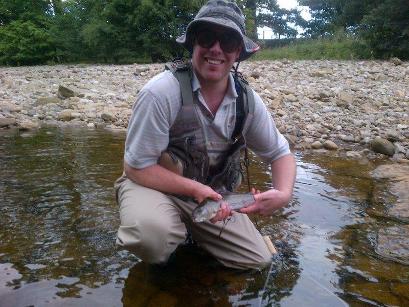 November 2017.....The Durham Fly Fishing Company wins the
2018 Travel & Hospitality Award for Service Excellence
"I was recently asked to participate in the Anglian Water Water Aid Charity event on Rutland Water, my company being a major sponsor.

I asked Stuart if he would participate with me since I had never been fly fishing and needed some expert advice and guidance. Stuart supplied all the necessary equipment on the day and proceeded to guide me through all the processes required to enable a great days fishing.
I thoroughly enjoyed the event and Stuart made everything look so easy!
I would not hesitate to recommend The Durham Fly Fishing Company to anyone as Stuart's knowledge, experience and most importantly his patience was outstanding. Rob Coulson (Air Technology Ltd)
"Thanks should go to you for an excellent talk & demo; absolutely outstanding; loads of great info' put across with clarity & humour" Dave Southall (East Yorkshire FDG)
"I arranged for my husband and friend to spend a day fly fishing at Kielder Water with Stuart. Stuart managed all of the pre-day planning, including a fantastic picnic lunch! The party arrived home wet and tired but with tales of great fishing tuition, a hearty lunch and of course a few fish for tea!
Stuart has an abundance of fishing experience, however, his skill at imparting his own knowledge is what sets him apart from others" Marilyn Harding
"As always, an entertaining evening. Thanks Stuart, looking forward to the next one". John Hartland (Durham Fly Fishers)

"We all had a great night, you will be asked back I'm sure" Phil Bilbrough (Northumberland FDG)
"Had an excellent day on Sunday, and thanks to you got that first trout. I would have no problem in recommending you or your services, as being fairly new to the sport your advice on where to fish i.e. pools, rapids etc and also the type of fly and method to use in the different places and conditions was very good for me, and I will be trying these out for myself over the coming months" Simon Dickinson
"A big thanks for today we both really enjoyed it very much. I am sure I will feel much more confident next time out due to your input.....absolutely brilliant couldn't have spent my Xmas dosh any better :-) Pete & Don
"I would ask advice from DFFCo. again, use them and recommend to friends. A good experience, very well done and thank you. After a lifetime of fly-fishing, this has again moved me to a new and higher level" Nick Gooderham
"Being a professional coach myself it was really good to experience being coached in a manner and style that had been worked out how to get the best from me....Excellent" Nathan Adams
"Excellent......the whole event was really entertaining and educational. All of my team really enjoyed the fly fishing 'team building' event organised by Stuart. We were even able to reflect on the day and the learnings, and to put them into a business context around such things as preparation, planning, and tactics required to produce results" Kevin Morris (Manager Zurich Insurance)
"Thanks again for an inspirational day. Over the years I have been actively involved in many sports and recreational activities. I have been coached and delivered coaching sessions at various levels including instructor training in my own sport - skiing. In that time I have realised that anybody can pass on information, all be it not always either accurate or good. There are coaches, some good coaches and those very few who go well beyond the good and are able to inspire their clients. As I said, I left the Derwent at Rowsley inspired by your infectious enthusiasm for the river, the fly life and fly fishing" Gordon Gorlam
"Thanks once again, it really was a privilege to spend some time with you and learn how to fish properly!" Chris Hutchinson
"I'll tell my friends about you as you certainly know your stuff and you planned the perfect day - just what I wanted Thanks" Ian Sweet (USA)
"5 Star Coaching Thanks" Kevin Wilde (Yorkshire)